Skyhoundz International Disc Dog Face-Off sponsored by Purina
®

Pro Plan

®
Congratulations to Jairo Aldemar Pinilla Pedraza & Jazz for winning the 2020 SIDDFO!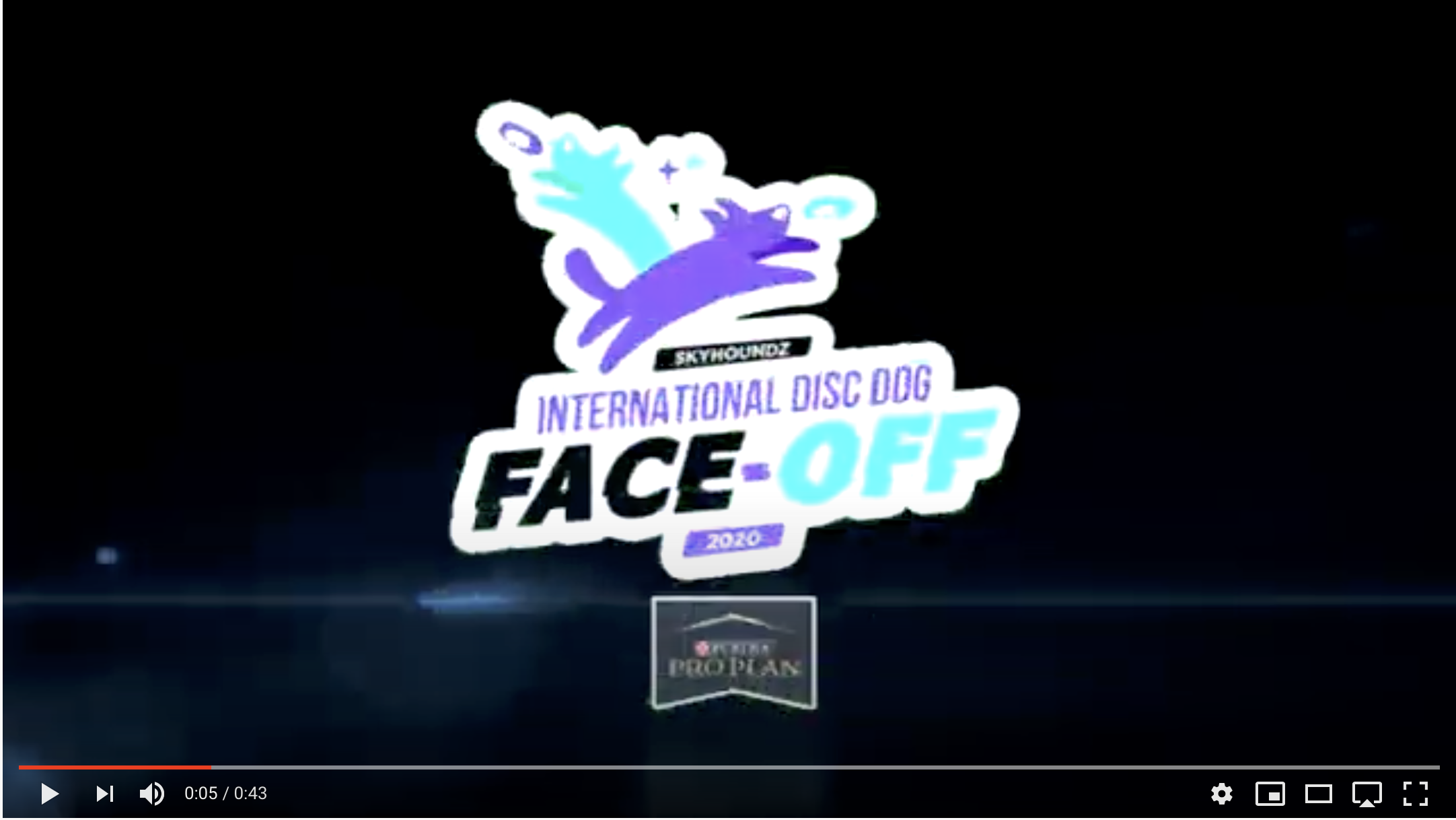 There's nothing like a global pandemic to inspire canine sports enthusiasts to spend even more time with their canine companions. At Skyhoundz, we're prepared to help you take that investment of time to an entirely new level through a fun event open to everyone.
Thanks to the generous support of Purina Pro Plan, Skyhoundz is providing the Virtual venue for the most talented canine disc teams in the world to participate in a unique competition.
Whether you live in "Tinsel Town," Timbuktu, or Taipei, you can participate in this free Virtual canine disc competition! All you have to do is video your "dynamic" disc dog Freestyle routine, upload the video to our website, and we'll take it from there. And by that, we mean that we will bend over backward to highlight the most entertaining and dynamic Freestyle performances of canine disc teams from around the globe. Every country represented will have National People's Choice Winners…and then the competition will cumulate with an International People's Choice Winner!
The Skyhoundz International Disc Dog Face-Off will be the most ambitious multi-country Virtual competition ever staged, and we want you to take up the challenge and show us what you and your canine can do. So, if you're ready to shake off the "COVID cobwebs" and go paw-to-paw with the best disc dogs in the world, come join us in this adventure!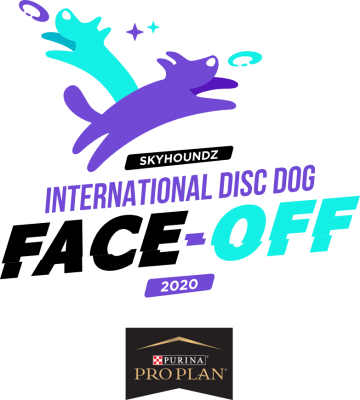 Purina® Pro Plan® is proud to be the official sponsor of the Skyhoundz International Disc Dog Face-Off.
To discover why champion trainers, handlers, and competitors from all across the world trust Pro Plan to fuel their canine athletes, visit ProPlanSport.com.