Skyhoundz Last Chance Qualifier / World Championship Quick Links
Competitor Registration-CLOSED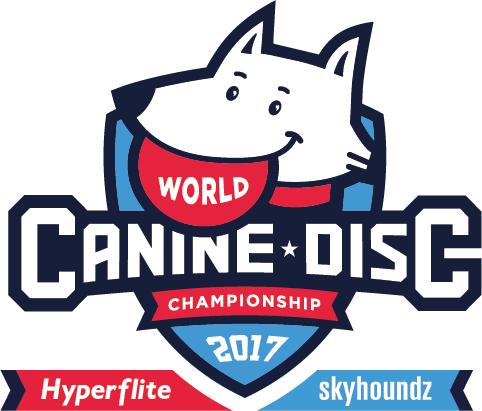 Skyhoundz offers competitions for disc dog enthusiasts world-wide including three competition series (DiscDogathon, Skyhoundz Classic, and Xtreme Distance) which culminate in incredible World Championships.
Skyhoundz offers Disc Dogs Rock!, a free introductory training booklet in seven languages. In addition, we offer a number of books and dvds to get you and your dog up and running in no time.
Skyhoundz offers a number of products for the disc dog enthusiast: discs, training and world championship dvds, books, bumper stickers, T-Shirts, caps, collectable discs, water toys, and lots more!
For information on Special Awards, Social Links, Domestic and International Disc Dog Clubs or Disc Dog Demo Teams, please visit our Community section.
For News and Features, Press Releases, Hyperflite Skyhoundz Downloadable Logos, and Syndicated Articles, please visit our Resources section.
If you have a question, perhaps you can find the answer in our FAQs area. We have the following FAQ sections: General, Canine Disc, and Competition.