Last Chance Qualifier / World Championship Quick Links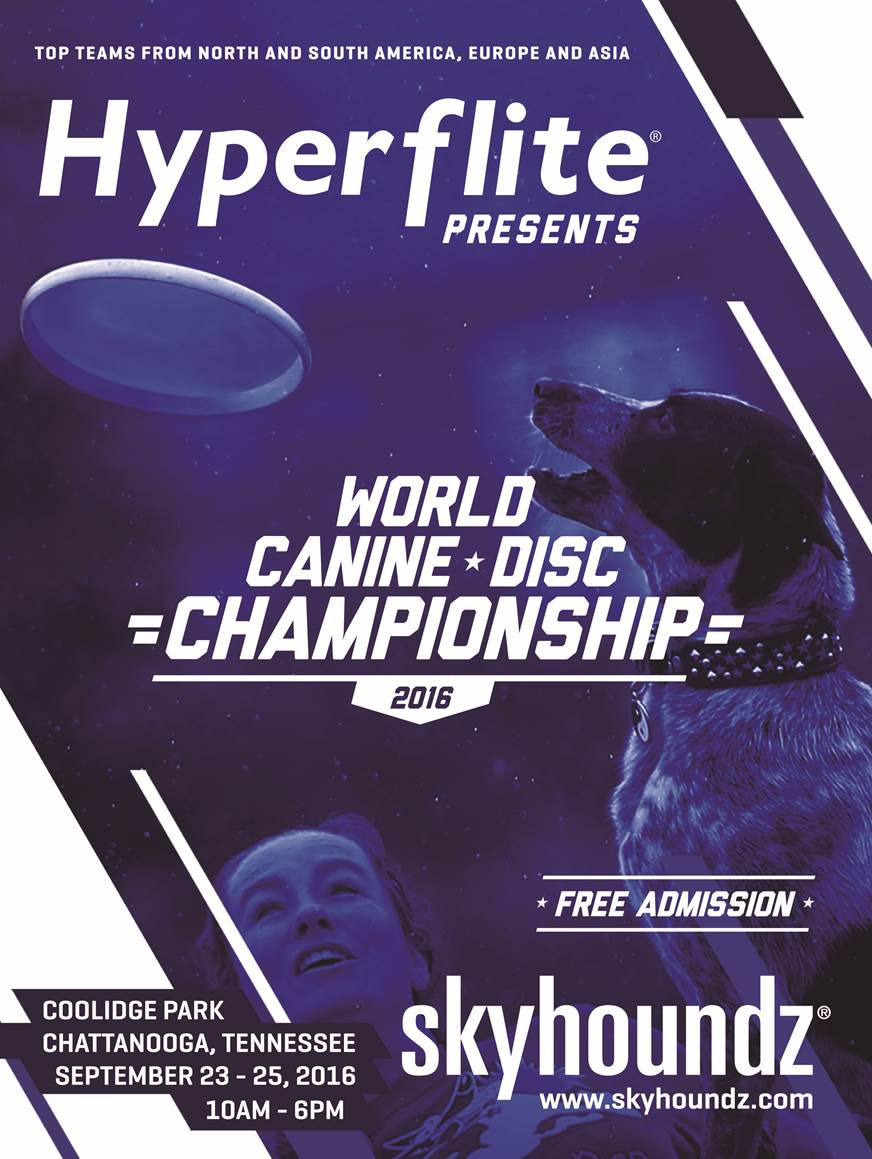 Skyhoundz DiscDogathon Last Chance Qualifier Pre-Registration (Required)
Pre-registration is required to compete in the Skyhoundz DiscDogathon Last Chance Qualifier.
The Skyhoundz DiscDogathon Last Chance Qualifier – the final opportunity to Qualify for the 2016 Hyperflite Skyhoundz DiscDogathon World Canine Disc Championship – will be held in Chattanooga, Tennessee, Tuesday, September 20, 2016 at Camp Jordan (Ultimate Fields), 323 Camp Jordan Road, East Ridge, Tennessee, 37412.
Pre-registration is a three (3) step process.
Fill out the form below and click submit.
We will send you a confirmation email with the amount due highlighted.
You must then make payment on our secure server (We do this to safeguard your credit card information).
Only when your payment has been received will your pre-registration be considered complete.
The entry fee is $25 per team for all events (Pairs Distance/Accuracy $40). Entries will be accepted up to 11:59 pm EST on Wednesday, September 14, 2016.
All registrations will receive one T-Shirt and competition disc (Pairs Distance/Accuracy teams will receive two T-Shirts and two discs). Registrations may not be assigned or transferred. Check-in will take place 45 minutes prior to the event's start time. Once we receive your pre-registration information, we will contact you to confirm dog name(s), breed(s) event(s), and fees. You may register your dog(s) in as many events as you like and/or compete with as many dogs as you like.
Please note: If you have already Qualified for the Worlds in an event, you cannot compete in the LCQ with the same dog, in the same event, for practice.