Covid-19 Notice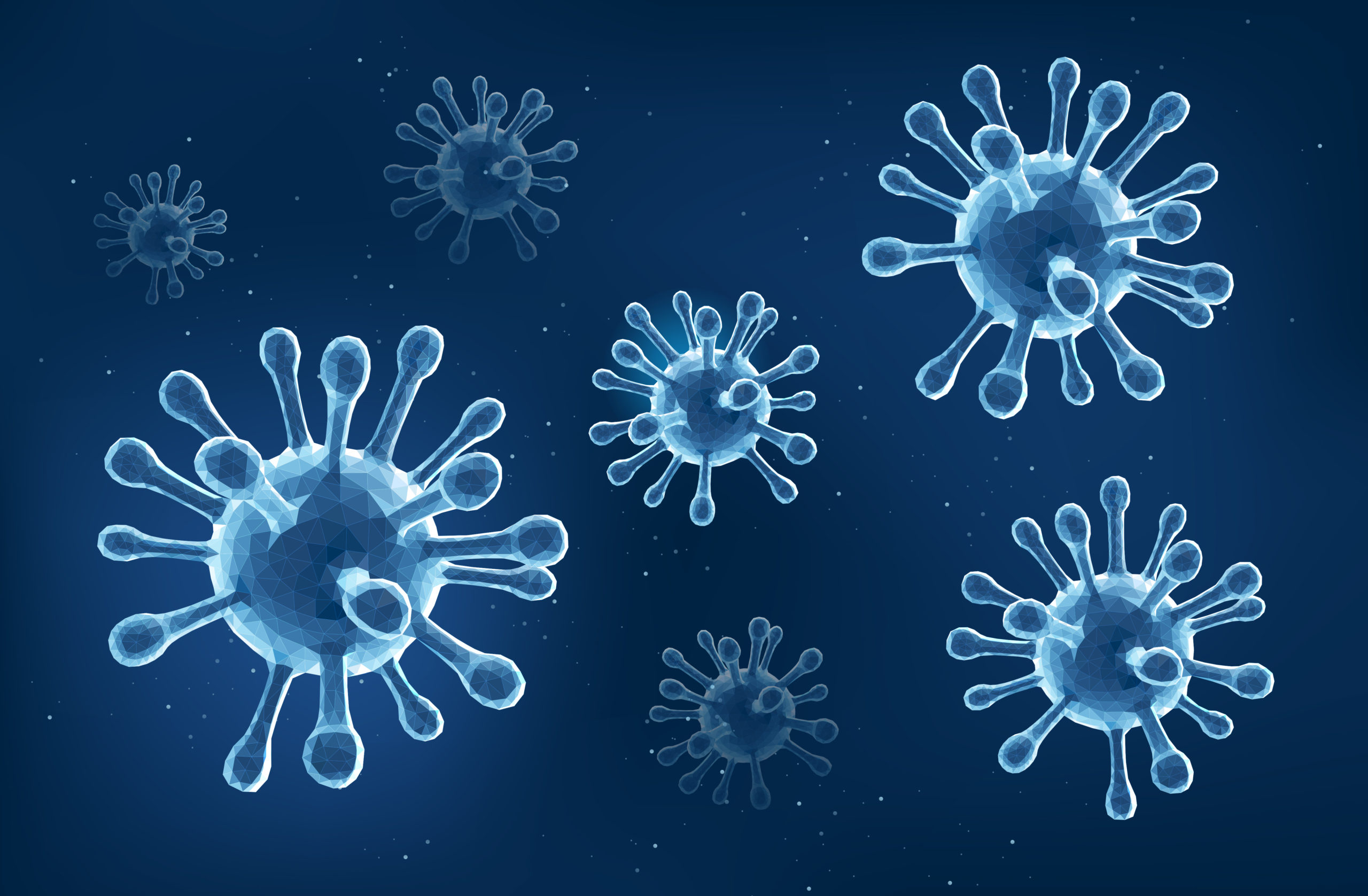 The Skyhoundz team has been closely monitoring developments in the ongoing Covid-19 pandemic. Although we have been discussing these developments internally, it would be premature to announce options or alternatives for our competitions at this time. There are too many unknowns to begin to formulate a definitive strategy. That said, it seems unlikely that testing, treatment, or prevention methods will be adequate to permit Qualifiers to occur as they traditionally have for the 2020 season, though we are still holding out hope. It goes without saying that we have no interest in staging events that put competing teams and officials at risk.
In time, as the fog lifts, we hope to offer concrete solutions for hosting Qualifiers and/or a World Championship. In the meantime, our prayers and support go out to all who are struggling.
There are a few positives associated with the challenges we disc dog aficionados are facing. Many of us are finding ample time to play and practice with our canines. Skyhoundz has received a number of emails and calls from people who are using quality time with their canines to escape the 24-hour news cycle and its perpetual gloom. We are also receiving reports of new canine adoptions by folks who seek companionship as a means of combating isolation. Some of these adopted dogs may become future canine disc competitors, which is certainly a positive development. We've also noted increased interest from canine owners seeking a new challenge, not only for themselves, but for their canines as well.
Take care and be safe!
---
Skyhoundz Competitions
Due to the Coronavirus, a number of hosts have had to cancel or postpone their previously scheduled events. We will do our best to update our calendar accordingly, but please contact them directly to confirm if a listed event is still being held.
The list below includes all current Skyhoundz competitions including: Local Championships, State Championships, DiscDogathon Qualifiers, DiscDogathon World Championship, Skyhoundz Classic Qualifiers, Skyhoundz Classic World Championship, Xtreme Distance Qualifiers, and Xtreme Distance World Championship.
Please note, events are added and modified throughout the year, so check back from time to time to see if an event has been added near you.
For your convenience, we had added filtering, search, and sort functionality to this table.
You can now filter "Event Type," "Country," "State," and "Date Range." Filtering allows you to only view the items you want. For example, if you are only interested in viewing events in "Georgia," click in the "State" filter and type, "GA." To restore the table to the original content, simple click the blue "Clear Filter" button.
You can use "Search" to find specific items. For example, if you want to see the events that Ray Loman is hosting, you type "Ray Lowman" into the Search field and those events will appear. To restore the table to all the items, simple remove all the text from the search field.
Finally, you can sort the table by clicking on the arrow next to Event Type, Country, State, or Date. So, if you want to sort the table by "State," click the arrow next to "State." Clicking on the same arrow again will reverse the sort order.
The time listed for each event is the scheduled start time of the event. Please make arrangements to arrive before that time for any set-up, registration, or warm up that you may require.
This information was last updated on 7/2/20
| Event Type | Country | City | State | Date | Time | Contact Info | Location Info |
| --- | --- | --- | --- | --- | --- | --- | --- |
| Skyhoundz Classic Open Qualifier | Argentina | CABA | | | | Maria Molina / 1158074301 / molinamarian76@gmail.com | Postponed (TBD) / / / / / |
| Skyhoundz Classic Open Qualifier | Argentina | Escobar | | 08/19/2019 | 9 am | Mercedes Virue / 541162276679 / cancanescuela@gmail.com | Las Clavelinas / Ruta panamericana km 43.5 / Escobar / / 1623 / |
| DiscDogathon Open Qualifier | Argentina | Buenos Aires | | 11/02/2019 | 9 am | Carla Zinga / 15-82-90254 / carlazinga@hotmail.com | Parque Isla de la Paternal / Chorroain y Av. Constituyentes / Buenos Aires / / 1400 / |
| Skyhoundz Classic Open Qualifier | Argentina | Buenos Aires | | 11/30/2019 | 12 pm | Maria Molina / 1158074301 / molinamarian76@gmail.com | Palermo / F. Alcorta y Dorrego / Buenos Aires / / 1425 / |
| Xtreme Distance Open Qualifier | Argentina | CABA | | 12/22/2019 | 11:00 am | Maria Molina / 5491158074301 / molinamarian76@gmail.com | / Pasteur 733 6 A / CABA / / 1028 / |
| Xtreme Distance Open Qualifier | Argentina | Buenos Aires | | 03/22/2020 | 12:15 PM | Maria Molina / 1158074301 / molinamarian76@gmail.com | Club Atletico Argentino de Merlo / Antezana 2978 / Buenos Aires / / 1722 / |
| DiscDogathon Open Qualifier | Argentina | Ingeniero Maschwitz | Buenos Aires | 04/12/2020 | 9 am | Carla Zinga / 15-82-90254 / carlazinga@hotmail.com | Las Clavelinas / Ruta Panamericana Km 43.5 / Ingeniero Maschwitz / Buenos Aires / 1623 / |
| Skyhoundz Classic Open Qualifier | Canada | Clinton Township | MI | | | Barbara Reinhold / 586-260-2291 / barbjewlery@gmail.com | Cancelled (TBD) / / / / / |
| DiscDogathon Open Qualifier | Canada | Clinton Township | MI | | | Barbara Reinhold / 586-260-2291 / barbjewelry@gmail.com | Cancelled (TBD) / / / / / |
| Xtreme Distance Open Qualifier | Canada | Clinton Township | MI | | | Barbara Reinhold / 586-260-2291 / barbjewelry@gmail.com, sally.baldwin@fermarltd.com | Cancelled (TBD) / / / / / |
| Skyhoundz Classic Open Qualifier | Canada | Detroit | MI | 10/19/2019 | 9 am | Barbara Reinhold / 586-260-2291 / barbjewelry@gmail.com | Frank H. Budd Park / 19000 Clinton River Rd / Detroit / MI / 48038 / |
| DiscDogathon Open Qualifier | Canada | Detroit | MI | 10/20/2019 | 9 am | Barbara Reinhold / 586-260-2291 / barbjewelry@gmail.com | Frank H. Budd Park / 19000 Clinton River Park / Detroit / MI / 48038 / |
| Xtreme Distance Open Qualifier | Canada | Detroit | MI | 10/20/2019 | 9 am | Barbara Reinhold / 586-260-2291 / barbjewelry@gmail.com | Frank H. Budd Park / 19000 Clinton River Park / Detroit / MI / 48038 / |
| Skyhoundz Classic Open Qualifier | Canada | Frankenmuth | MI | 08/15/2020 | 9 am | Scott Jones / 248-736-0687 / frisbeejones@gmail.com | Frankenmuth Dog Bowl / 925 S Main Street / Frankenmuth / MI / 48734 / |
| Xtreme Distance Open Qualifier | Colombia | Tunja | | | | Andres Leon / 3134064119 / andrez_leon98@hotmail.com | Postponed (TBD) / / / / / |
| DiscDogathon Open Qualifier | Colombia | Bogota D.C. | | 08/25/2019 | 6 am | Ferney Uribe Camacho / 57 301 2557005 / info@discdogcolombia.com | Centro de Vacaciones Cafam / Calle 8 Carrera 15 Avenida Cafam / Melgar Tolima / / 734001 / |
| Skyhoundz Classic Open Qualifier | Colombia | Tunja | | 12/14/2019 | 8 am | Monica Alejandra Bernal Zorro / 320-495-0853 / alexa_057@hotmail.com | Instituto De la Recreación y El Deporte De Tunja / Kilometro 2 Antigua via a Paipa / Tunja / / 150001 / |
| DiscDogathon Open Qualifier | Colombia | Tunja | | 12/15/2019 | 8 am | Monica Alexandra Bernal Zorro / 320-495-0853 / alexa_057@hotmail.com | Instituto De La Recreación Y El Deporte De Tunja / Kilometro 2 Antigua Via a Paipa / Tunja / / 150001 / |
| Skyhoundz Classic European Championship | Italy | Rome | | | | Adriano Pace / 393281728007 / info@educamicane.com | Cancelled / / / / / |
| Skyhoundz Classic Open Qualifier | Mexico | Puebla | | 12/14/2019 | 9 am | Gabo Huerta / 22223226129 / entrenadogs@gmail.com | / Camino Real a Cholula / Puebla / / 72775 / |
| DiscDogathon Open Qualifier | Mexico | Puebla | | 12/15/2019 | 9 am | Gabo Huerta / 2223226129 / entrenadogs@gmail.com | / Camino Real a Cholula / Puebla / / 72775 / |
| DiscDogathon Open Qualifier | Mexico | Mineral del Monte | Hidalgo | 02/23/2020 | 9 am | Adrian Salas / 771-200-7701 / ramarantis13@hotmail.com | Unidad Deportiva Real del Monte / General Tapia, San Francisco / Mineral del Monte / Hidalgo / 42130 / |
| DiscDogathon Open Qualifier | Mexico | Oaxaca | Oaxaca | 11/07/2019 | 9 am | Gabo Huerta / 222-322-6129 / entrenadogs@gmail.com | Expo Oaxaca / Privada Alianza 510 / Oaxaca / Oaxaca / 68000 / |
| Skyhoundz Classic Open Qualifier | Mexico | Oaxaca | Oaxaca | 11/16/2019 | 9 am | Gabo Huerta / 22-23-22-6129 / entrenadogs@gmail.com | Expo Oaxaca / Privada Alianza 510 / Oaxaca / Oaxaca / 68000 / |
| Skyhoundz Classic Local Championship D/A & Freestyle | Mexico | Sn Pedro Cholula | Puebla | | 10 am | Eduardo Rocha / 5112226143582 / lalo.rocha@live.com.mx | Postponed (TBD) / / / Puebla / 72760 / |
| DiscDogathon Open Qualifier | Mexico | Sn. Pedro Cholula | Puebla | 07/25/2020 | 10 am | Eduardo Rocha / 521226143582 / lalo.rocha@live.com.mx | Campos de Fútbol Sn. Pedro Cholula / 5 Sur 1901 / Sn. Pedro Cholula / Puebla / 72760 / |
| DiscDogathon Open Qualifier | US | Covina | CA | | | Benny Wong / 626-379-3697 / 4dogwong@charter.net | Cancelled / / / / / |
| Skyhoundz Classic Open Qualifier | US | Covina | CA | | | Benny Wong / 626-379-3697 / benny@d2isc.com | Cancelled / / / / / |
| Skyhoundz Classic Local Championship D/A & Freestyle | US | Fallbrook | CA | | 9 am | Benny Wong / 626-379-3697 / 4dogwong@charter.net | Cancelled / / / CA / 92028 / |
| Skyhoundz Classic Open Qualifier | US | Thornton | CO | 09/13/2020 | 8:30 am | Robert Wyman / 303-842-2322 / rwyman5112@gmail.com | Carpenter Park / 3498 E 112th Ave / Thornton / CO / 80233 / |
| Skyhoundz Classic Local Championship D/A Only | US | East Hartford | CT | 05/07/2020 | 6 pm | Sharon O'Neil / 860-291-7163 / soneil@easthartfordct.gov | McAuliffe Park Softball Field / 30 Remmington Rd / East Hartford / CT / 06108 / |
| Skyhoundz Classic Local Championship D/A Only | US | Branford | CT | 05/09/2020 | 10 am | Victor Amatori / 203-488-8304 / vamatori@branford-ct.gov | Young's Pond Park / 60 Blackstone Ave / Branford / CT / 06405 / |
| Skyhoundz Classic Open Qualifier | US | Palm Coast | FL | | | Scot Koster / 904-669-4077 / scot@frisbeedogs.us | Postponed (TBD) / / Palm Coast / FL / 32137 / |
| Skyhoundz Classic Local Championship D/A Only | US | Boyton Beach | FL | 02/01/2020 | 10 am | Todd Johnson / 561-742-6550 / johnsont@2bbfl.us | Ezell Hester Jr. Community Center / 1901 N seacrest Blvd. / Boyton Beach / FL / 33435 / |
| Skyhoundz Classic Open Qualifier | US | Spring Hill | FL | 02/02/2020 | 9:30 am | Gary Duke / 813-220-3212 / aerialaussie@gmail.com | Veterans Memorial Park / 12254 Spring Hill Dr / Spring Hill / FL / 34609 / |
| Skyhoundz Classic Open Qualifier | US | Saint Johns | FL | 02/08/2020 | 9:30 am | Lawrence Frederick / 904-910-1351 / lawrence@k9frisbee.com | DogWood Estate / 216 Martell Court / Jacksonville / FL / 32259 / |
| Skyhoundz Classic Open Qualifier | US | Atlanta | GA | | | Rick Nielsen / 706-973-7734 / nielsenfm@yahoo.com | Postponed (TBD) / / / / / |
| DiscDogathon Open Qualifier | US | Dacula | GA | 08/31/2019 | 9 am | Rick Nielsen / 706-973-7734 / nielsenfm@yahoo.com | The Brightside / 2032 Jones-Phillips Rd / Dacula / GA / 30019 / |
| Skyhoundz Classic Open Qualifier | US | Dacula | GA | 11/30/2019 | 9 am | Rick Nielsen / 706-973-7734 / nielsenfm@yahoo.com | The Brightside / 2032 Jones-Phillips Rd / Dacula / GA / 30019 / |
| DiscDogathon Open Qualifier | US | Dacula | GA | 12/01/2019 | 9 am | Rick Nielsen / 706-973-7734 / nielsenfm@yahoo.com | The Brightside / 2032 Jones Phillips Rd / Dacula / GA / 30019 / |
| DiscDogathon Open Qualifier | US | Dacula | GA | 12/21/2019 | 9 am | Rick Nielsen / 706-973-7734 / nielsenfm@yahoo.com | The Brightside / 2032 Jones-Phillips Road / Dacula / GA / 30119 / |
| Skyhoundz Classic Open Qualifier | US | Dacula | GA | 01/18/2020 | 9 am | Rick Nielsen / 706-973-7734 / nielsenfm@yahoo.com | The Brightside / 2032 Jones-Phillips Rd / Dacula / GA / 30019 / |
| DiscDogathon Open Qualifier | US | Dacula | GA | 01/19/2020 | 9 am | Rick Nielsen / 706-973-7734 / nielsenfm@yahoo.com | The Brightside / 2032 Jones-Phillips Rd / Dacula / GA / 30019 / |
| Skyhoundz Classic Open Qualifier | US | Statesboro | GA | 02/29/2020 | 9 am | Jim Fox / 912-656-5788 / borderpawtrol@icloud.com | Mill Creek Park / 888 GA-24 / Statesboro / GA / 30461 / |
| DiscDogathon Open Qualifier | US | Statesboro | GA | 03/01/2020 | 9 am | Jim Fox / 912-656-5788 / borderpawtrol@icloud.com | Mill Creek Park / 888 GA-24 / Statesboro / GA / 30461 / |
| Skyhoundz Classic Open Qualifier | US | Dacula | GA | 07/03/2020 | 9 am | Rick Nielsen / 706-973-7734 / nielsenfm@yahoo.com | The Brightside / 2032 Jones Phillips Rd / Dacula / GA / 30019 / |
| DiscDogathon Open Qualifier | US | Dacula | GA | 07/05/2020 | 9 am | Rick Nielsen / 706-973-7734 / nielsenfm@yahoo.com | The Brightside / 2032 Jones Philips Rd / Dacula / GA / 30019 / |
| Skyhoundz Classic Open Qualifier | US | Plainfield | IL | | | Mark Faragoi / 773-908-1572 / Cancelled (TBD) | |
| DiscDogathon Open Qualifier | US | Noblesville | IN | 08/02/2020 | 8 am | Sheridan Gilchrist / 317-345-6698 / sheridangi@aol.com | Potters Bridge Park / 19401 N Allisonville Rd / Noblesville / IN / 46060 / |
| Skyhoundz Classic Open Qualifier | US | Lawrence | KS | 06/14/2020 | 9 am | Jeff Scheetz / 816-719-3487 / jeff@jeffscheetz.com | Youth Sports Complex / 4911 W 27th St / Lawrence / KS / 66047 / |
| DiscDogathon Open Qualifier | US | Millersville | MD | | | Ray Lowman / 410-971-7742 / h2okoiboi@aol.com | Postponed (TBD) / / / / / |
| Xtreme Distance Open Qualifier | US | Millersville | MD | | | Ray Lowman / 410-971-7742 / h2okoiboi@aol.com | Postponed (TBD) / / / / / |
| Xtreme Distance Open Qualifier | US | Millersville | MD | | | Ray Lowman / 410-971-7742 / h2okoiboi@aol.com | Postponed (TBD) / / / / / |
| DiscDogathon Open Qualifier | US | Millersville | MD | | | Ray Lowman / 410-971-7742 / h2okoiboi@aol.com | Postponed (TBD) / / / / / |
| DiscDogathon Open Qualifier | US | LaPlata | MD | | | Ray Lowman / 410-971-7742 / h2okoiboi@aol.com | Postponed (TBD) / / / / / |
| DiscDogathon Open Qualifier | US | Millersville | MD | 10/26/2019 | 9 am | Ray Lowman / 410-971-7742 / h2okoiboi@aol.com | Hog Dog Productions / 470 Ski Lane / Millersville / MD / 21108 / |
| Xtreme Distance Open Qualifier | US | Millersville | MD | 11/09/2019 | 9 am | Ray Lowman / 410-971-7742 / h2okoiboi@aol.com | Hog Dog Productions / 470 Ski Lane / Millersville / MD / 21108 / |
| Skyhoundz Classic Open Qualifier | US | Millersville | MD | 06/20/2020 | 9 am | Ray Lowman / 410-971-7742 / h2okoiboi@aol.com | Hog Dog Production / 470 Ski Lane / Millersville / MD / 21108 / |
| DiscDogathon Open Qualifier | US | Millersville | MD | 06/21/2020 | 9 am | Ray Lowman / 410-971-7742 / h2okoiboi@aol.com | Hog Dog Productions / 470 Ski Lane / Millersville / MD / 21108 / |
| DiscDogathon Open Qualifier | US | Accident | MD | 07/25/2020 | 9 am | Ray Lowman / 410-971-7742 / h2okoiboi@aol.com | Hart For Animals / 1265 Bumble Bee Rd / Accident / MD / 21520 / |
| Skyhoundz Classic Open Qualifier | US | Accident | MD | 07/26/2020 | 9 am | Ray Lowman / 410-971-7742 / h2okoiboi@aol.com | Hart for Animals / 1265 Bumble Bee Rd / Accident / MD / 21520 / |
| DiscDogathon Open Qualifier | US | Millersville | MD | 10/24/2020 | 9 am | Ray Lowman / 410-971-7742 / h2okoiboi@aol.com | Hog Dog Productions / 470 Ski Lane / Millersville / MD / 21108 / |
| Xtreme Distance Open Qualifier | US | Millersville | MD | 10/25/2020 | 9:30 | Ray Lowman / 410-971-7742 / h2okoiboi@aol.com | Hog Dog Productions / 470 Ski Lane / Millersville / MD / 21108 / |
| Skyhoundz Classic Open Qualifier | US | Frank H. Budd Park | MI | | | Barbara Reinhold / 586-260-2291 / barbjewelry@gmail.com | Cancelled (TBD) / / / / / |
| DiscDogathon Open Qualifier | US | Clinton Township | MI | | | Barbara Reinhold / 586-260-2291 / barbjewlery@gmail.com | Cancelled (TBD) / / / / / |
| Xtreme Distance Open Qualifier | US | Clinton Township | MI | | | Barbara Reinhold / 586-260-2291 / barbjewelry@gmail.com | Cancelled (TBD) / / / / / |
| Skyhoundz Classic Open Qualifier | US | Detroit | MI | 10/19/2019 | 9 am | Barbara Reinhold / 586-260-2291 / barbjewelry@gmail.com | Frank H. Budd Park / 19000 Clinton River Rd / Detroit / MI / 48038 / |
| DiscDogathon Open Qualifier | US | Detroit | MI | 10/20/2019 | 9 am | Barbara Reinhold / 586-260-2291 / barbjewelry@gmail.com | Frank H. Budd Park / 19000 Clinton River Park / Detroit / MI / 48038 / |
| Xtreme Distance Open Qualifier | US | Detroit | MI | 10/20/2019 | 9 am | Barbara Reinhold / 586-260-2291 / barbjewelry@gmail.com | Frank H. Budd Park / 19000 Clinton River Park / Detroit / MI / 48038 / |
| Skyhoundz Classic Open Qualifier | US | Davison | MI | 07/05/2020 | 9 am | Scott Jones / 248-736-0687 / frisbeejones@gmail.com | DDOM Field / 6259 E. Potter Rd. / Davison / MI / 48423 / |
| Skyhoundz Classic Open Qualifier | US | Frankenmuth | MI | 08/15/2020 | 9 am | Scott Jones / 248-736-0687 / frisbeejones@gmail.com | Frankenmuth Dog Bowl / 925 S Main St / Frankenmuth / MI / 48734 / Pre-registration only for qualifying divisions. DOS will be accepted for Novice, Intermediate, and Jr. |
| Xtreme Distance Open Qualifier | US | Detroit | MI | 08/16/2020 | 9 am | Barbara Reinhold / 586-260-2291 / barbjewelry@gmail.com | Frank H. Budd Park / 19000 Clinton River Rd / Detroit / MI / 48043 / |
| Skyhoundz Classic Open Qualifier | US | Davison | MI | 08/22/2020 | 9 am | Scott Jones / 248-736-0687 / frisbeejones@gmail.com | DDOM Field / 6259 E. Potter Rd / Davison / MI / 48423 / |
| DiscDogathon Open Qualifier | US | Bursville | MN | 07/25/2020 | 9 am | Ben Rimbey / 763-257-6450 / mnddc.treasurer@gmail.com | Alimagnet Park / 1200 Alimagnet Pkwy / Bursville / MN / 55337 / |
| Skyhoundz Classic Open Qualifier | US | Burnsville | MN | 07/26/2020 | 9 am | Ben Rimbey / 763-257-6450 / mnddc.treasurer@gmail.com | Alimagnet Park / 1200 Alimagnet Parkway / Burnsville / MN / 55337 / |
| Xtreme Distance Open Qualifier | US | Gray Summit | MO | | 8 am | Adrian Custer / 513-258-8909 / ACuster@ymail.com | Cancelled / / / Gray Summit / / |
| Skyhoundz Classic Open Qualifier | US | Gray Summit | MO | | | Adrian Custer / 513-258-8909 / ACuster@ymail.com | Postponed (TBD) / / / MO / 63039 / |
| DiscDogathon Open Qualifier | US | Gray Summit | MO | | | Adrian Custer / 513-258-8909 / ACuster@ymail.com | Postponed (TBD) / / / MO / 63039 / |
| DiscDogathon Open Qualifier | US | Gray Summit | MO | | | Adrian Custer / 513-258-8909 / ACuster@ymail.com | Postponed (TBD) / / / MO / 63039 / |
| Xtreme Distance Open Qualifier | US | Gray Summit | MO | 02/23/2020 | 8 am | Chris Knapp / 314-305-6105 / chrisleeknapp@gmail.com | Purina Farms Indoor Event Center / 500 William Danforth Way / Gray Summit / MO / 63039 / |
| DiscDogathon Open Qualifier | US | Lee's Summit | MO | 04/11/2020 | 9 am | Jeff Scheetz / 816-719-3487 / jeff@jeffscheetz.com | Franke Soccer Fields / 3552 Rennau Dr / Lee's Summit / MO / 64064 / |
| Skyhoundz Classic Open Qualifier | US | Saint Louis | MO | 08/22/2020 | 8 am | Chris Knapp / 314-305-6105 / chrisleeknapp@gmail.com | / 12444 Oberlin Ct #13 / Saint Louis / MO / 63146 / |
| Skyhoundz Classic State Championship D/A & Freestyle | US | Durham | NC | | 10 am | Amy Pehowic / 919-560-4355 / Amy.Pehowic@DurhamNC.gov | Postponed (TBA) / / Durham / NC / 27704 / |
| Skyhoundz Classic Local Championship D/A Only | US | Wrightsville Beach | NC | 10/03/2020 | 11 am | Katie Ryan / 910-256-7925 / kryan@towb.org | / 1 Bob Sawyer Drive / Wrightsville Beach / NC / 28480 / |
| DiscDogathon Open Qualifier | US | Gahanna | OH | | 9 am | Diane Smith / 614-558-2344 / SpeedDemonK9@gmail.com | Cancelled / / / OH / 43230 / |
| Xtreme Distance Open Qualifier | US | Gahanna | OH | | 9 am | Diane Smith / 614-558-2344 / SpeedDemonK9@gmail.com | Cancelled / / Gahanna / OH / 43230 / |
| Skyhoundz Classic Open Qualifier | US | Gahanna | OH | 07/25/2020 | 9 am | Diane Smith / 614-558-2344 / SpeedDemonK9@gmail.com | Shull Park / 236 Granville St / Gahanna / OH / 43230 / |
| DiscDogathon Open Qualifier | US | Norman | OK | 07/12/2020 | 8 am | Jamee Salley / 405-926-0141 / tornadoalleydiscdog@pldi.net | Reeves Center Building / 2100 Block S. Jenkins Ave / Norman / OK / 73072 / |
| Skyhoundz Classic Open Qualifier | US | Norman | OK | 08/09/2020 | 8 am | Jamee Salley / 405-926-0141 / tornadoalleydiscddog@pldi.net | Oklahoma Veterans Center / 1776 E Robinson St / Norman / Oklahoma / 73010 / |
| DiscDogathon Open Qualifier | US | Norman | OK | 09/06/2020 | 8 am | Jamee Salley / 405-926-0141 / Tornadoalleydiscdog@pldi.net | Oklahoma Veterans Center / 1776 E Robinson St / Norman / OK / 73072 / |
| DiscDogathon Open Qualifier | US | DuBois | PA | 07/12/2020 | 9:30 am | Ray Lowman / 410-971-7742 / h2okoiboi@aol.com | Cancelled / / / / / |
| Skyhoundz Classic Open Qualifier | US | Reading | PA | 09/05/2020 | 9 am | Ray Lowman / 410-971-7742 / h2okoiboi@aol.com | Jim Dietrich Park / 4899 Stoudts Ferry Rd / Reading / PA / 19605 / |
| DiscDogathon Open Qualifier | US | Reading | PA | 09/06/2020 | 9 am | Ray Lowman / 410-971-7742 / h2okoiboi@aol.com | Jim Dietrich Park / 4899 Stoudts Ferry Rd / Reading / PA / 19605 / |
| Skyhoundz Classic Local Championship D/A Only | US | Fairview | PA | 09/06/2020 | 11 am | Lisa Yan / 814-315-2495 / lisa@puptopiadogs.com | Lucky Dog Stay and Play / 5470 Millfair Road / Fairview / PA / 16415 / |
| Skyhoundz Classic Local Championship D/A Only | US | York | PA | 10/03/2020 | 11 am | David Brown / 717-849-2238 / dbrown@yorkcity.org | Memorial Park / 940 Vander Ave / York / PA / 17403 / |
| DiscDogathon Last Chance Qualifier | US | East Ridge | TN | 10/04/2021 | 9 am | Laura Guadarrama / 770-751-3882 / customerservice@hyperflite.com | Camp Jordan / 323 Camp Jordan Pkwy / East Ridge / TN / 37412 / Rain or Shine |
| Xtreme Distance Last Chance Qualifier | US | East Ridge | TN | 10/04/2021 | 9 am | Laura Guadarrama / 770-751-3882 / customerservice@hyperflite.com | Camp Jordan / 323 Camp Jordan Pkwy / East Ridge / TN / 37412 / Rain or Shine |
| Xtreme Distance World Championship | US | East Ridge | TN | 10/05/2021 | 9 am | Laura Guadarrama / 770-751-3882 / customerservice@hyperflite.com | Camp Jordan / 323 Camp Jordan Pkwy / East Ridge / TN / 37412 / Rain or Shine |
| DiscDogathon World Championship | US | East Ridge | TN | 10/06/2021 | 9 am | Laura Guadarrama / 770-751-3882 / customerservice@hyperflite.com | Camp Jordan / 323 Camp Jordan Pkwy / East Ridge / TN / 37412 / Rain or Shine |
| Skyhoundz Classic Last Chance Qualifier | US | Chattanooga | TN | 10/08/2021 | 9 am | Laura Guadarrama / 770-751-3882 / customerservice@hyperflite.com | Coolidge Park / 150 River St / Chattanooga / TN / 37405 / Rain or Shine |
| Skyhoundz Classic World Championship | US | Chattanooga | TN | 10/09/2021 | 9 am | Laura Guadarrama / 770-751-3882 / customerservice@hyperflite.com | Coolidge Park / 150 River St / Chattanooga / TN / 37405 / Rain or Shine |
| DiscDogathon Open Qualifier | US | Houston | TX | 10/27/2019 | 9 am | Jill Best / 317-829-4354 / jllbest@hotmail.com | Swanny's Grill / 6224 Theall Road / Houston / TX / 77066 / |
| DiscDogathon Open Qualifier | US | Baytown | TX | 02/15/2020 | 9 am | Madisyn Bracey / 832-414-1671 / madib0605@gmail.com | Jenkins Park / 4334 Crosby Cedar Bayou Rd / Baytown / TX / 77521 / |
| Skyhoundz Classic Open Qualifier | US | Baytown | TX | 03/08/2020 | 7 am | Madisyn Bracey / 832-414-1671 / madib0605@gmail.com | Jenkins Park / 4334 Crosby Cedar Bayou Rd / Baytown / TX / 77521 / |
| DiscDogathon Open Qualifier | US | Spring | TX | 07/05/2020 | 8 am | Madisyn Bracey / 832-414-1671 / ddogreaterhouston@gmail.com | Cancelled / / / TX / 77379 / |
| Xtreme Distance Open Qualifier | US | Baytown | TX | 11/21/2020 | 9 am | Madisyn Bracey / 832-414-1671 / madib0605@gmail.com | Jenkins Park / 4334 Crosby Cedar Bayou Rd / Baytown / TX / 77532 / |
| DiscDogathon Open Qualifier | US | Baytown | TX | 11/22/2020 | 9 am | Madisyn Bracey / 832-414-1671 / madib0605@gmail.com | Jenkins Park / 4334 Crosby Cedar Bayou Rd / Baytown / TX / 77521 / |
| Skyhoundz Classic Open Qualifier | US | Jamaica | VA | | | Ray Lowman / 410-971-7742 / h2okoiboi@aol.com | Postponed (TBD) / / / / / |
| DiscDogathon Open Qualifier | US | Jamaica | VA | | | Ray Lowman / 410-971-7742 / h2okoiboi@aol.com | Postponed (TBD) / / / / / |
| Skyhoundz Classic Open Qualifier | US | Gretna | VA | 08/15/2020 | 9 am | Ray Lowman / 410-971-7742 / h2okoiboi@aol.com | Leesville Lake Campgrounds / 3129 Gallows Rd / Gretna / VA / 24557 / Pre-Registration Required by 4/4/18 |
| DiscDogathon Open Qualifier | US | Gretna | VA | 08/16/2020 | 9 am | Ray Lowman / 410-971-7742 / h2okoiboi@aol.com | Leesville Lake Campgrounds / 3129 Gallows Rd / Gretna / VA / 24557 / |
| Skyhoundz Classic Local Championship D/A Only | US | Sprague | WA | 07/18/2020 | 10 am | Rodney Jamerson / 509-998-6077 / rodneyjjamerson@gmail.com | Viking Drive Inn / 209 E. 4th Street / Sprague / WA / 99032 / |
| Skyhoundz Classic Local Championship D/A Only | US | Sprague | WA | 09/12/2020 | 10 am | Rodney Jamerson / 509-998-6077 / rodneyjjamerson@gmail.com | Viking Drive Inn / 209 E. 4th Street / Sprague / WA / 99032 / |
| Event Type | Country | | State | Date | | | |
"*" before the contact name means we have received results from the Qualifier, "R" before the contact name means that we have requested results from the Qualifier